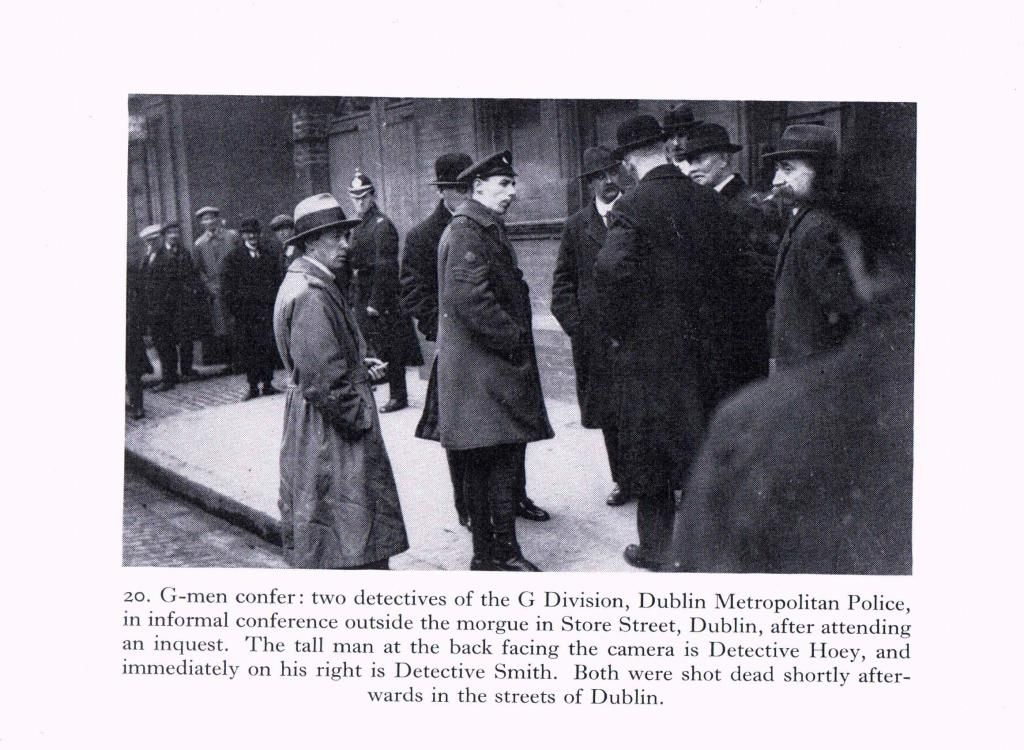 I came across the above photograph in the book - Protest in Arms, the Irish Troubles 1913 - 1923 by Edgar Holt
In the list of illustrations it states the following
20. - "G - men" talking outside the morgue, Store Street, Dublin, 1919 ( J.Cashman)
There is another photograph below the one shown above ( it is of General Crozier ) and it states - " The photographer who took this picture and the one above had to hide his camera behind a bystanders back, since he would have been arrested if he had been seen.
It is my belief that once the photograph was developed, it was passed on to I.R.A.Intelligence Headquarters to help in identifying the " G -Men ", this photograph would in turn have been passed then on to the Squad.
There are a number of unidentified men in the photograph who could also have been warned off or targeted by the I.R.A. but that is conjecture on my part.
When I see these photographs, I often wonder if the men with their hands in their coat pockets are cold or they have something else in the deep lining of the pockets and are ready for the unexpected, or is that my imagination running wild !.
CSM