These pictures are an example of an Irish Revenue Police officer's sword. The Revenue Police existed from 1832 to 1857 and the officer class never numbered more than about 100. The force started life as armed escorts to the Excise, in the suppression of the illicit distillation of alcohol which was, and continued to be, a feature of the rural Irish economy. They developed into a constabulary in their own right but from October 1857 their powers were taken over by the Irish Constabulary and the old Revenue Police were disbanded.
Cartouche
Hilt

The hilt appears to be gilded and has a folding portion to the rear.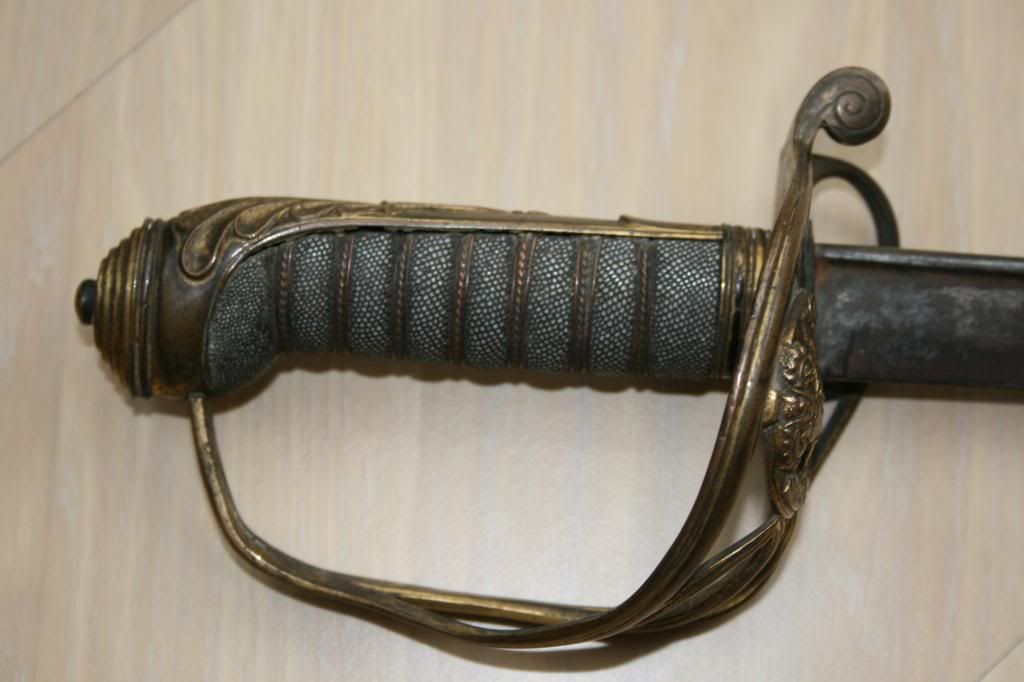 Backstrap on hilt
Sword and scabbard
Motif on blade:

The engraving is hard to see on this blade but is a Crown surmounting a shamrock (actually a double shamrock). The word REVENUE appears over the crown and POLICE beneath the shamrock. The motif is repeated on both sides of the blade.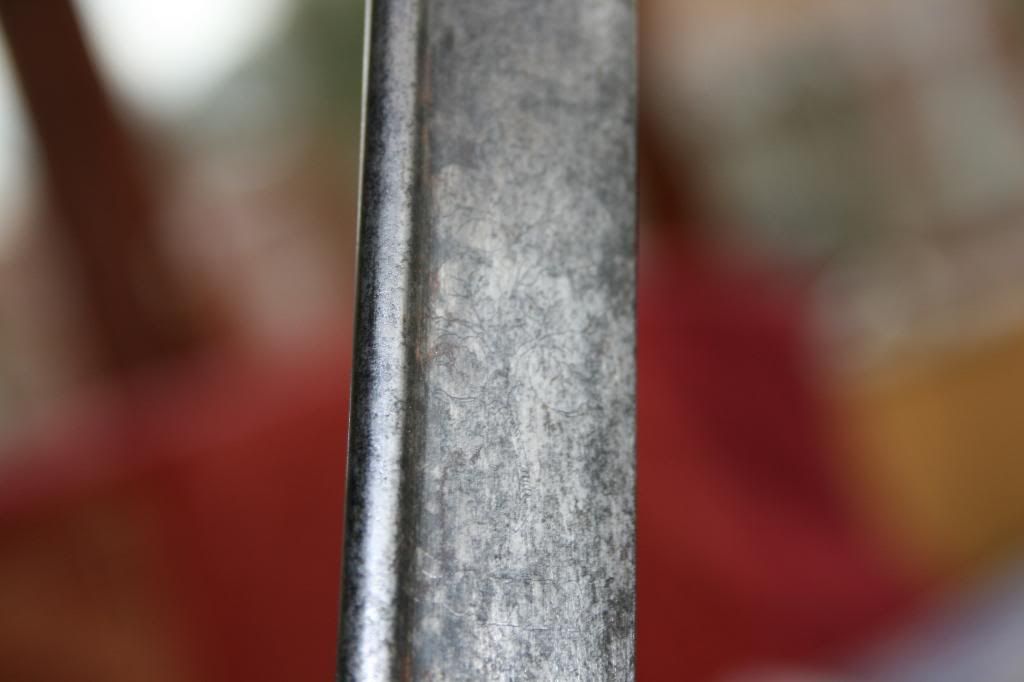 There is no makers mark nor any other distinguishing lettering; however it is known these swords were manufactured by both Wilkinson and Mole.