Lee Enfield Mk1* carbines or Lee Metford cavalry carbines converted to Enfield rifling; 21 inch barrel, nose cap adapted to take the Pattern 88 knife bayonet. Small six-round magazines. 11,000 were supplied by the War Office as a free issue to the RIC between March 1904 and 1914.

The new carbine was first issued to the Reserve Force at Dublin's Phoenix Park Depot in March 1904, before being distributed across the county forces. It replaced the Martini Henry carbine and at the same time replaced the existing long bayonet with the shorter knife pattern.
By July 1904 the new rifle had been issued to counties Cavan and Carlow, and special training regarding the mechanism of the new rifles had been given to the RIC Musketry Instructors. In January 1905 Kings county had been supplied, and it was noted that Morris Tubes had been privately purchased by some of the men for practice. County Monaghan did not take possession of the carbines until April 1905.

In September 1920 the RIC wrote to the Ministry of Munitions of War to communicate their desire to sell as scrap approximately 10,000 of these carbines, which were to be replaced with the modern SMLE rifle. They were shipped to the Royal Small Arms Factory at Enfield Lock around November or December 1920, together with around 1.1 million rounds of MkVI ammunition (ref: National Archives file MUN 4/6028).

The estimate for scrappage was 5d each, or £1 if sold (for LE carbines) or 10 shillings each (the Lee Metford carbines).

---
A Lee Metford cavalry carbine converted to Enfield rifling

21" brl with Enfield 5 groove rifling, military proofs at breech. Full walnut stock, nose cap with bayonet lug to accept the P88 knife bayonet. Butt with brass disk stamped 3.'04 R.I.C.1094. This specimen made up from a Lee Metford cavalry carbine which was re-barrelled. Vg o/a cond with high % finish, shooting grade bore. I have fired this weapon many times and it has a kick like a mule!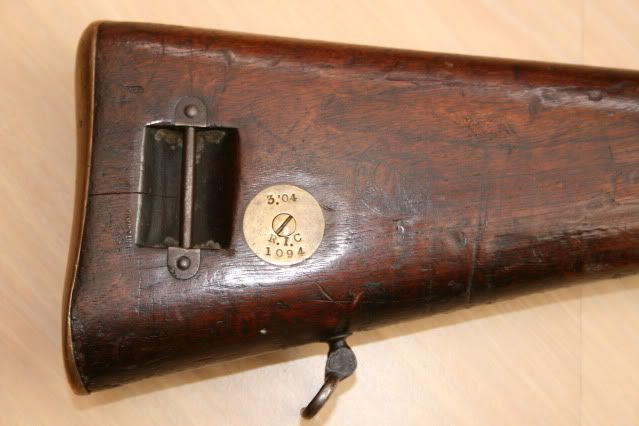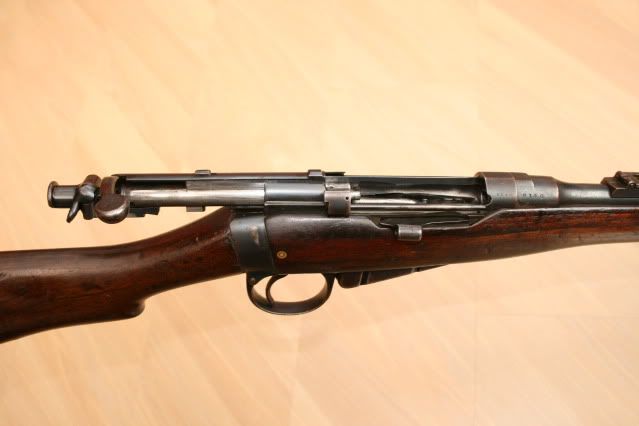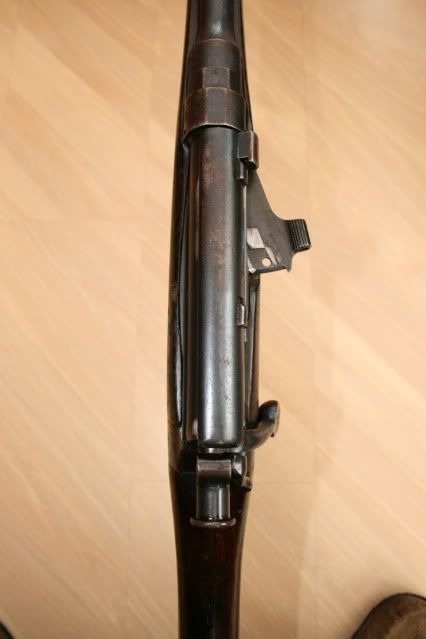 ---
A Lee Enfield carbine adapted for the RIC
A LEC Mk1* Carbine, 20.5in barrel. EV11R Crown dated 1903, probably over earlier stamp as barrel is Victorian.
---
A Company of the RIC Reserve Force at Depot
These constables are training in crowd control. The same men are pictured with fatigue caps and riot helmets, note the knee protectors worn.