The grave of District Inspector (Major) James Seafield Grant MC; killed at Coolavokig 25 February 1921.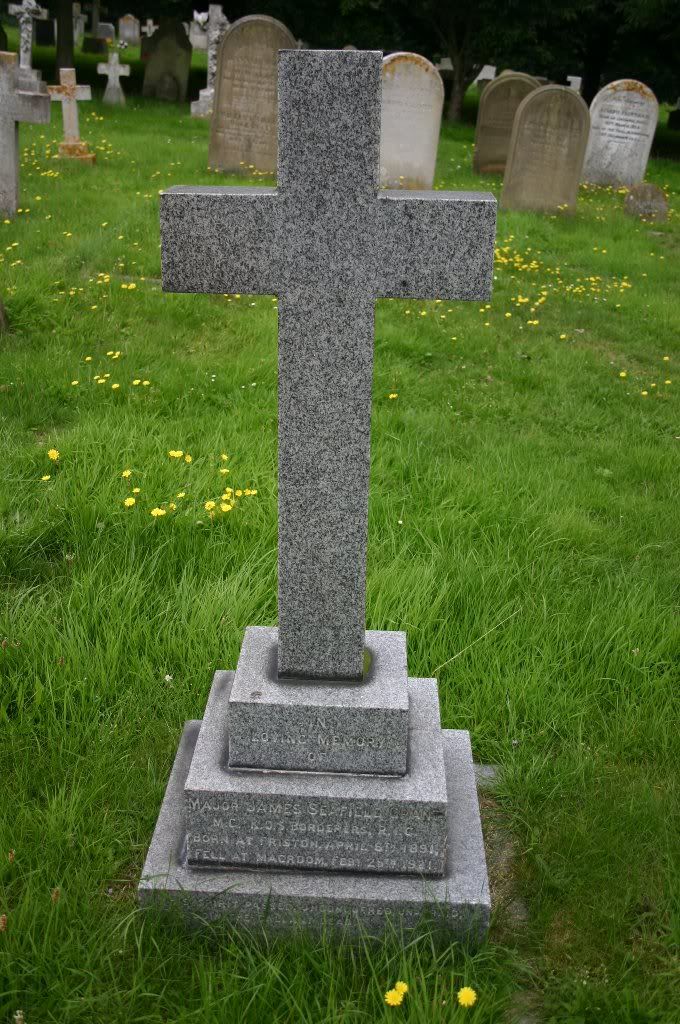 (By kind permission of the Gravestone Photographic Resource
www.gravestonephotos.com
)

The inscription reads:
"In / Loving Memory / of / Major James Seafield Grant / M.C., K.O.S. Borderers, R.I.C. /
Born at Friston April 8th 1891 / Fell at Macroom Feb 25th 1921"
"Your spirit passed, unconquered, unafraid, / To join the gallant dead"
The epitaph is from a poem by Sir Owen Seaman